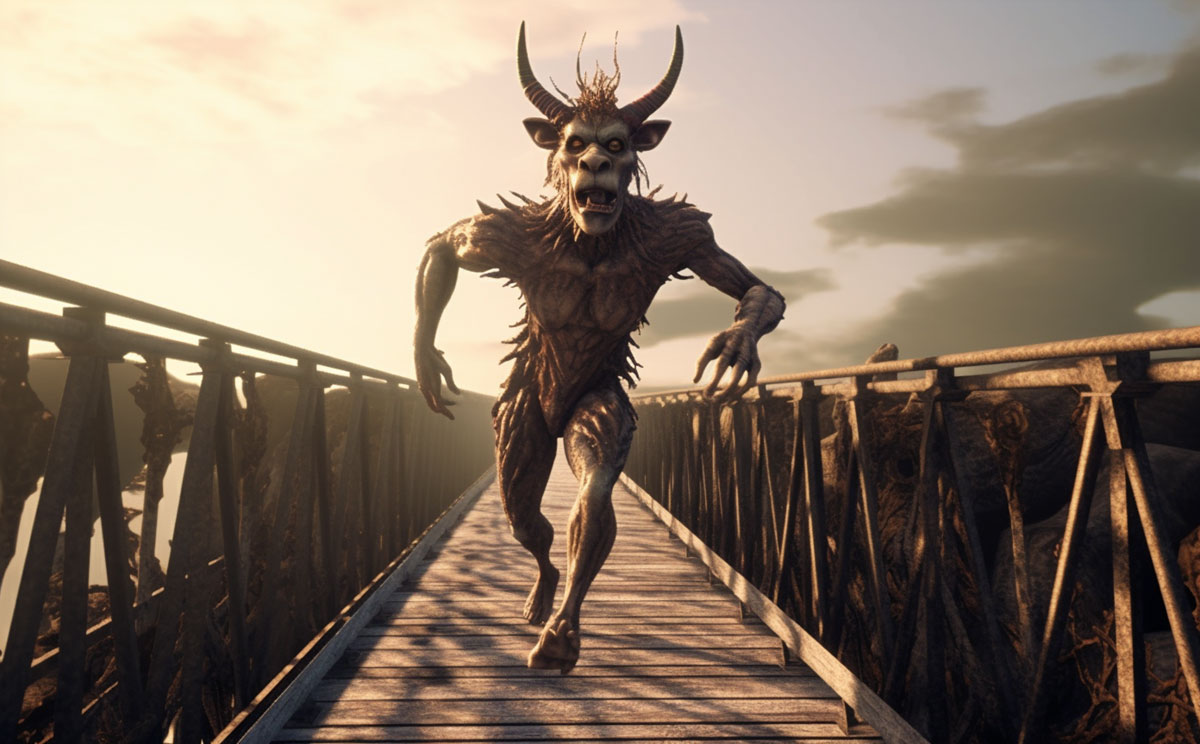 The Goat Man of Pope Lick Bridge
Episode 869, January 31, 2023
Stories of goat men are all over the world. Why is the Pope Lick goat man disproportionately famous?
Listen now:

Recent Programs
The Non-Mystery of Nan Madol


Episode 865, January 3, 2023


Was this megalithic site in the South Pacific built by the people who lived there at the time, or by aliens?


Human Mosquito Magnets


Episode 862, December 13, 2022


Is it true that mosquitoes like some people better than others?


Marketing with Logical Fallacies


Episode 861, December 6, 2022


A look at some of the logically fallacious statements used to sell many of today's most popular products.


How to Spot Fake News


Episode 859, November 22, 2022


A roundup of easy techniques anyone can employ to better discern accurate news reports from false ones.


Resignation Syndrome


Episode 858, November 15, 2022


In this bizarre psychiatric condition, healthy children lapse into a coma that may last for years.


Electric Cars and the Power Grid


Episode 852, October 4, 2022


Opponents of electric cars claim that the power grid can't keep up with the growing demand for electricity.


Ode to the Nightcrawler


Episode 850, September 20, 2022


Beware of this creepy cryptid, or you might just fall in love with it.


Who Really Killed the Electric Car


Episode 849, September 13, 2022


Pop culture tells us that a conspiracy is what killed GM's EV1 in 2002. But is an exotic explanation really needed?


On the Trail of Papillon


Episode 848, September 6, 2022


How much truth was there to the prison escape story of Henri Charrière?


Seeking the Soviet Battle Mole


Episode 845, August 16, 2022


The story goes that the Soviet Union had nuclear-powered underground vehicles for waging a whole new kind of war.