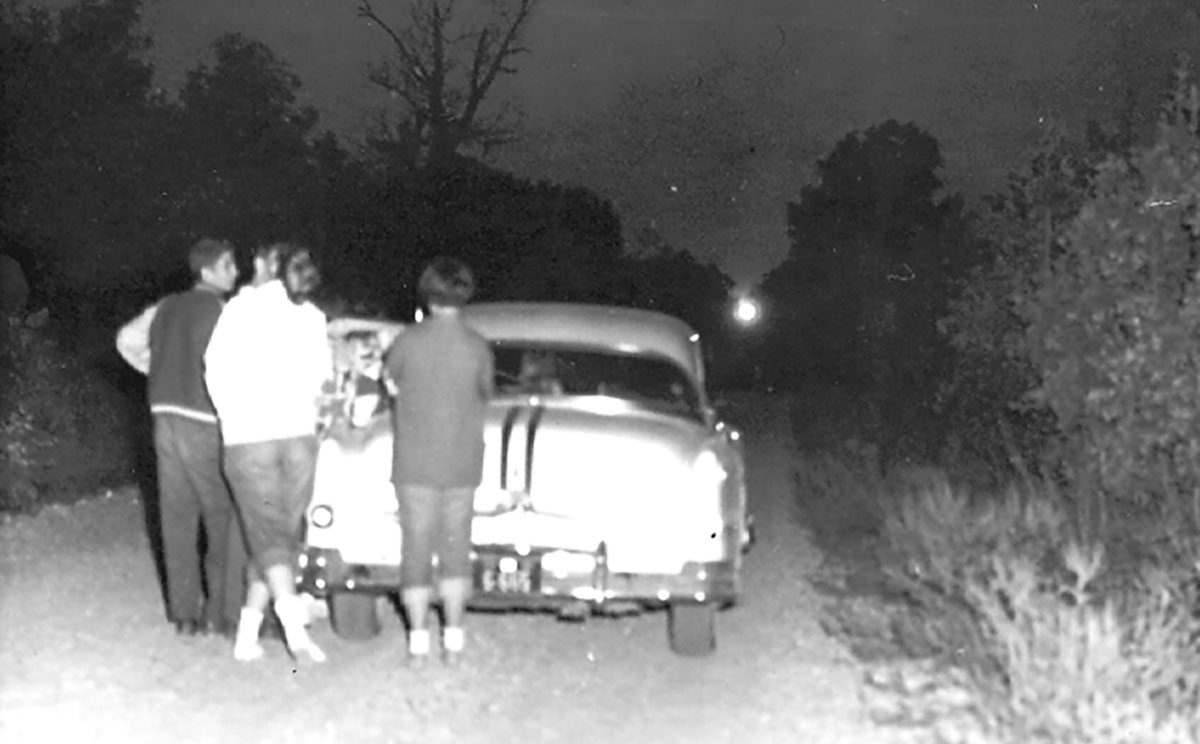 Illuminating the Hornet Spooklight
Episode 860, November 29, 2022
Legend has it this ghost light has been spooking people in Missouri for hundreds of years.
Listen now:

Recent Programs
How to Spot Fake News


Episode 859, November 22, 2022


A roundup of easy techniques anyone can employ to better discern accurate news reports from false ones.


Resignation Syndrome


Episode 858, November 15, 2022


In this bizarre psychiatric condition, healthy children lapse into a coma that may last for years.


Electric Cars and the Power Grid


Episode 852, October 4, 2022


Opponents of electric cars claim that the power grid can't keep up with the growing demand for electricity.


Ode to the Nightcrawler


Episode 850, September 20, 2022


Beware of this creepy cryptid, or you might just fall in love with it.


Who Really Killed the Electric Car


Episode 849, September 13, 2022


Pop culture tells us that a conspiracy is what killed GM's EV1 in 2002. But is an exotic explanation really needed?


On the Trail of Papillon


Episode 848, September 6, 2022


How much truth was there to the prison escape story of Henri Charrière?


Seeking the Soviet Battle Mole


Episode 845, August 16, 2022


The story goes that the Soviet Union had nuclear-powered underground vehicles for waging a whole new kind of war.


Pop Quiz: Religious Symbolism


Episode 843, August 2, 2022


How well do you know your Skeptoid? Today's pop quiz focuses on questions drawn from episodes about world religions.


What Sank the Lusitania?


Episode 840, July 12, 2022


Many believe that the true cause of the Lusitania's sinking was not the torpedo, but a mysterious second explosion that followed.


Decoding the Carolina Bays


Episode 839, July 5, 2022


Some say these oval depressions all along the US east coast are craters from an ancient meteor bombardment.


The Chilean Navy UFO


Episode 838, June 28, 2022


Amateur Internet researchers figured out in 5 days what the Chilean government UFO group couldn't in two years.


Falling Fish Followup


Episode 837, June 21, 2022


Some feedback and followups to a raft of previous Skeptoid episodes.