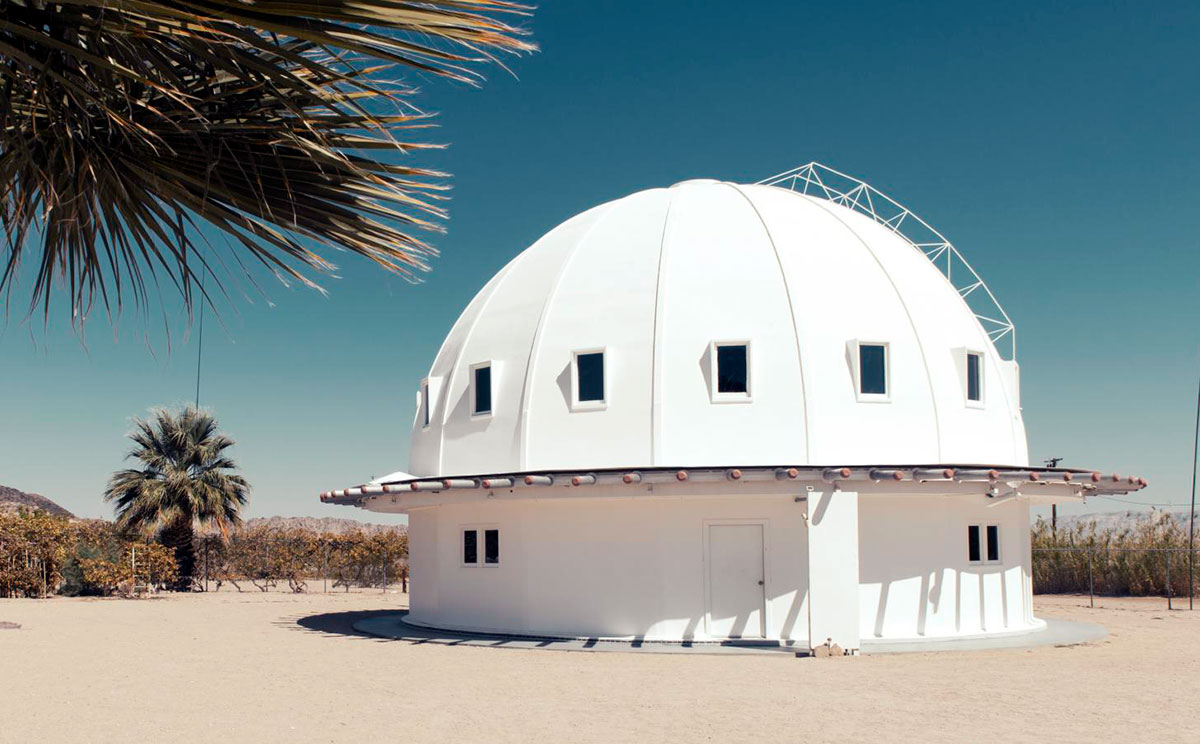 The Secrets of the Integratron
Episode 833, May 24, 2022
This white dome in the California desert may house the secrets of the universe, or nothing more than delusions.
Listen now:

Recent Programs
What Greek Fire Really Was


Episode 832, May 17, 2022


This ancient weapon of terror struck fear throughout the ancient world, and stokes a number of mysteries today.


Facilitated Communication Isn't


Episode 831, May 10, 2022


This discredited technique deceives loved ones into believing non-communicative people are able to communicate just fine by hiring one of these facilitators.


The Mystical Death of Jack Parsons


Episode 830, May 3, 2022


The complicated life of JPL's co-founder meant that his death was almost certain to be cloaked in conspiracy theories.


What ASMR Will Do for You


Episode 829, April 26, 2022


What is the state of the science behind this online video genre that combines relaxation with chills and shivers?


Why You Don't Want a Flat-Faced Pet


Episode 828, April 19, 2022


The science shows that dogs and cats bred to be flat-faced suffer from respiratory distress, but some argue otherwise.


How Psychic Readings Work


Episode 825, March 29, 2022


Whether cold reading, warm reading, or hot, there are simple explanations for even the most impressive psychic performances.


Hunting the Elusive Rogue Wave


Episode 823, March 15, 2022


Modern authors say that scientists didn't used to accept the idea of rogue waves. Is that true?


On Washboarded Roads


Episode 822, March 8, 2022


The real cause of washboarding on dirt roads is very different from the traditionally believed reason.


Forensic (Pseudo) Science


Episode 821, March 1, 2022


All those fancy-sounding forensic sciences you've come to trust might not be worth very much of your trust after all.


On the Trail of the Chupacabra


Episode 815, January 18, 2022


An exploration into the chupacabra, and how that word came to be applied to so many unrelated things.


Nazis and the Occult


Episode 814, January 11, 2022


Popular tales of the occult underpinnings of the Nazis are largely modern fiction.


Radon Therapy


Episode 811, December 21, 2021


Trying to treat pain or cancer by exposing yourself to a radioactive carcinogen provides only risk without the benefit.


Frida Sofia, the Victim Who Wasn't


Episode 810, December 14, 2021


After the 2017 earthquake in Mexico City, rescuers dug through the rubble for a little girl named Frida Sofia — who never existed.


The Avro Arrow Conspiracies


Episode 809, December 7, 2021


Conspiracy theories surround the cancellation of this advanced Canadian aircraft from the 1950s.