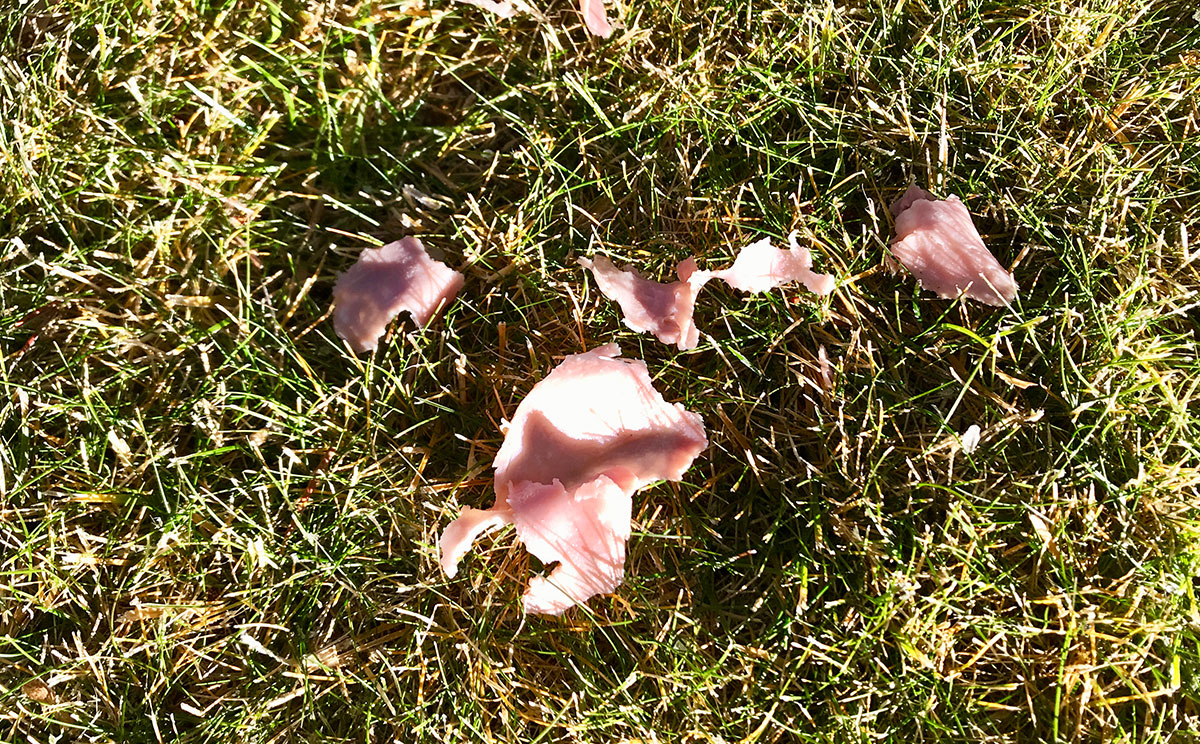 The Great Kentucky Meat Shower
Episode 653, December 11, 2018
A rain of meat is said to have fallen in rural Kentucky one day in 1876.
Listen now:

Recent Programs
The Cash-Landrum UFO Incident


Episode 652, December 4, 2018


The UFO story seems to defy debunking because of the physical injuries suffered by witnesses.


The Electric Universe Theory


Episode 651, November 27, 2018


Some believe that everything we know about the universe is wrong — and it's all electric.


I Believe


Episode 650, November 20, 2018


Your beliefs are fallible and can fool you. Be willing to change your mind based on new information.


Pop Quiz: Aliens and UFOs


Episode 648, November 6, 2018


How well do you know your Skeptoid? Today's pop quiz focuses on aliens and UFOs.


All About Mindfulness


Episode 647, October 30, 2018


An examination of this super-trendy meditation technique to see whether it lives up to the hype.


Animal Earthquake Prediction


Episode 646, October 23, 2018


Many people believe animals have the ability to predict earthquakes. The facts tell a different story.


Pop Quiz: Ancient Mysteries


Episode 645, October 16, 2018


How well do you know your Skeptoid? Today's pop quiz focuses on ancient mysteries.


Pop Quiz: Cryptozoology!


Episode 642, September 25, 2018


How well do you know your Skeptoid? Today's pop quiz focuses on cryptozoology.


Alternative Veterinary Medicine


Episode 641, September 18, 2018


Even in the 21st century, vets and pet owners are turning to prescientific, magic-based medical care.


Draining the Baghdad Battery


Episode 640, September 11, 2018


Many people believe this ancient scroll container was actually an early type of battery.


Epigenetics Woo


Episode 636, August 14, 2018


This exciting new(ish) field in genetics has brought with it a slew of snake oil claims.


More Alcohol Myths


Episode 634, July 31, 2018


The last show on alcohol myths wasn't good enough for many of you, so here are some more.


Lucid Dreaming


Episode 632, July 17, 2018


Some people can control their dreams and do anything they want in them -- or can they?


The Apes Who Learned Sign Language


Episode 630, July 3, 2018


Although many regard Koko as an ape who used sign language, science tells us that ability probably doesn't exist.


Three Big Macs a Day


Episode 629, June 26, 2018


When we set aside pop food woo, we find that even multiple Big Macs can be part of a healthy daily diet.