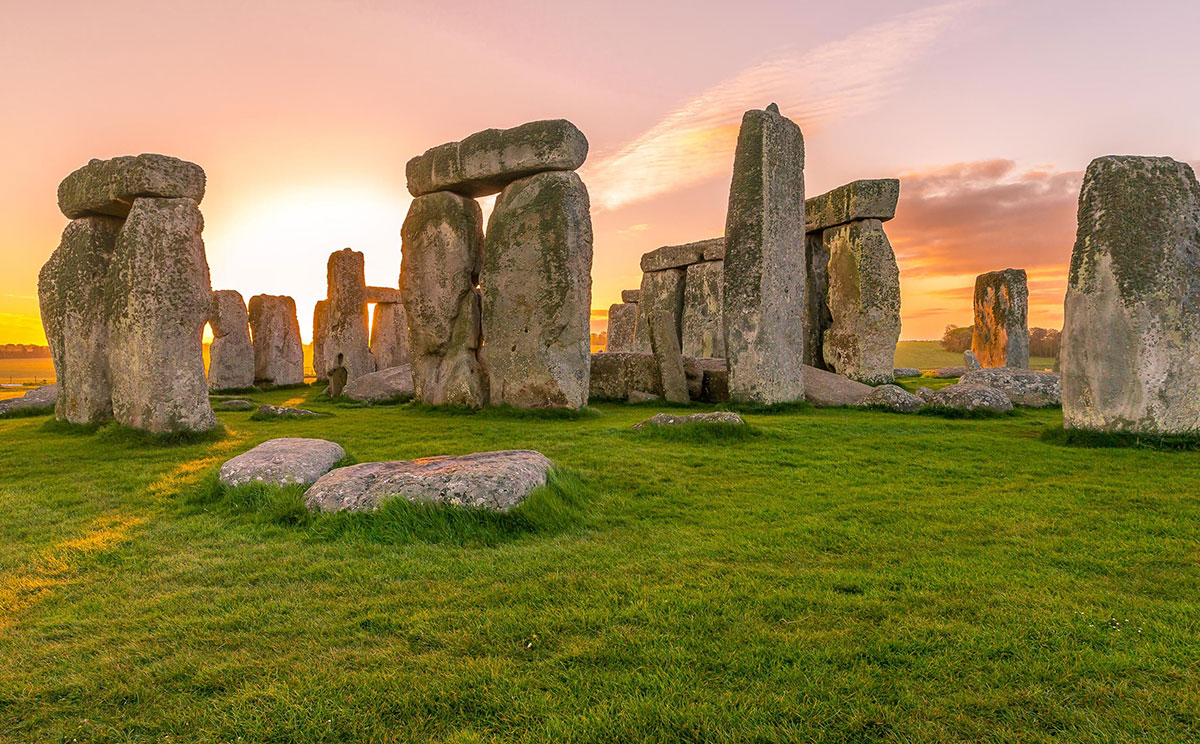 Once again we're going to surprise you with a test — it's like that dreaded day when you walk into the classroom expecting to watch a video, but get hit with a surprise test instead. Today we're going to see how well you've paid attention over the previous twelve years of Skeptoid — and if you haven't been with us that long, we're going to see how well you've managed to avoid reading Chariots of the Gods or watching Ancient Aliens. For the subject of today's pop quiz is Ancient Mysteries. We're going to find out if you've been properly applying your skeptical filters to the flood of misinformation that pop culture throws your way.
So let's begin. If you want time to think about each of these, just be ready to hit the pause button before I give the answer, and feel free to take as much time as you need. And don't try to look for a pattern, because I used a legit random number generator to place each correct answer.
It seems pop culture will never be finished conferring astounding powers of prophecy onto Nostradamus, the 16th century plague doctor and writer of cookbooks and almanacs. He is most famous for his astrological writings, claimed by many modern followers to have been incredibly accurate predictions for many of the most important events of the 20th and 21st centuries. Said to have been written in code to protect him from the Inquisition, which of these is true of Nostradamus' writing?
A. Nostradamus did not write in code.
B. Nostradamus encoded his writings with a combination of word order changes and word substitutions.
C. Nostradamus encoded his writings using a system based on numerology.
The correct answer is A, Nostradamus did not write in code. He wrote in verse, but there is no evidence to suggest he meant anything other than what he wrote. Because virtually none of his so called Les Propheties bear much resemblance to actual world events, later authors have tried to shoehorn them into truths by claiming that they cracked his code by substituting words, numbers, whatever they had to do to make his original verse say whatever they'd like it to say.
Throughout the world there are a number of crystal skulls all shown to have been made at the same time as their most famous representative, known as the Mitchell-Hedges skull, claimed to have been found as part of a Maya treasure recovered from Belize and carved 3600 years ago. Where do we now know the skulls were created?
A. France
B. The United States
C. Germany
The answer is C, Germany. To be precise, the gemstone town of Idar-Oberstein. The point of origin was determined by researchers from the Smithsonian following the paper trail all the way back to the original purchase of quartz crystal from Brazil by German craftsmen in the 1870s. A second line of evidence shows that the skulls were carved at that same time: particle accelerator tests of tiny specks of water occluded within the quartz during the original polishing.
It was 1922 when Howard Carter's party entered the tomb of Egyptian pharaoh Tutankhamen. Shortly thereafter, according to the stories, the majority of them died in freak accidents or from rare diseases, victims of a curse placed over the tomb. Carter himself was left to live a long sad life watching his comrades die horribly. Which is true about the curse?
A. The story is based on a falsehood; there was no unusual number of deaths.
B. A combination of molds, bacteria, and embalming chemicals now called "tomb toxins" infected the workers.
C. The numbers were skewed by some of the Egyptian workers dying in the subsequent Egyptian Revolution.
The correct answer is A, there was no statistically unusual number of deaths among Carter's party, nor early deaths, nor anything else. The curse story was purely the invention of sensationalist writers in the 1920s-era newspapers. Also, the Egyptian Revolution predated the discovery of Tutankhamen's tomb.
In the late 1830s, founder of the Church of Jesus Christ of Latter Day Saints (they really need a shorter name) Joseph Smith produced what he claimed was an ancient scripture lost from the Bible, which he called the Book of Abraham. It was translated from a set of ancient documents which his representatives found in a traveling museum show and purchased. What were they?
A. Pages from the Codex Hammurabi written in cuneiform
B. Ancient Egyptian burial texts written in hieroglyphics
C. One of the five "Classics of Confucianism" written in Chinese
The correct answer is B, Egyptian burial texts called hypocephali, intended to be placed under the head of a mummy. Any number of actual Egyptologists consulted quickly identified them as well known selections from the famous Book of the Dead, however adherents to the faith continue to this day to insist on Joseph Smith's trivially disproven translation.
A lake shore and adjacent cave in Tibet are stuck through with what appear to be metal pipes of a complex plumbing system, shown by thermoluminescence dating to have been smelted some 150,000 years ago. This has persuaded some that it is the remains of a construction project from a visiting alien culture. Which of these is true about the Baigong Pipes?
A. They are indeed ancient alien creations.
B. They still remain unexplained.
C. They are petrified bamboo and tree trunks.
The correct answer is C, petrified bamboo and tree trunks. Closer microscopic examination of the pipes revealed tree rings. They are located in the Qaidam basin, into which debris, runoff, and alluvium have flowed for many millennia, mixing in organic waste with sediment. Through processes called pedogenesis and diagenesis, they eventually became pipelike metallic structures.
In 1900, an intricate bronze instrument was found on an ancient Greek shipwreck, containing mechanisms like epicyclic gears, a sort of combination calendar and astrolabe, but far more complex. Archaeologists estimated its builders were about 1000 years ahead of where we'd thought they'd been. Which of these effects did the find have on science?
A. The find helped us refine our knowledge of when the Greeks were building advanced devices.
B. The find destroyed the careers of archaeologists and historians.
C. The find caused us to abandon the scientific method as fatally flawed.
The answer is A, it improved our knowledge. We'd known the Greeks had designs for these systems at the time, but didn't yet have any examples of them actually building anything so exquisitely in bronze. Nevertheless, some alternative historians still insist that the find proved orthodox archaeology was fatally flawed, and that scientists who had clung to a pre-existing dogma had their careers destroyed by this upset. Nothing could be further from the truth.
Historians and Theologians have long battled over who built the great ancient works of Egypt: Egyptians, or Jewish slaves? According to actual proven history, which of these events happened first?
A. The nation of Israel was formed
B. The Great Pyramid was completed
C. The first evidence of Jews in Egypt
The correct answer is B. The Great Pyramid was completed about 2560 BCE; the nation of Israel was formed in about 1100 BCE when Semitic tribes joined together in Canaan; and the first evidence of any significant number of Jews in Egypt wasn't until 650 BCE when a garrison of Jewish soldiers from the Persian Empire was formed on Elephantine Island in the Nile — 2000 years after the completion of the Great Pyramid.
Puma Punku is a site at the ancient city of Tiwanaku, located on the high plains of Bolivia. It is notable for intricately carved megaliths claimed to be almost impossibly identical, leading some alternative historians to assert that the ancient Tiwanaku must have had help from visiting aliens, Atlanteans, or some other unearthly source. Which of the following is true?
A. It's an urban legend, the stones actually aren't identical.
B. The pieces are indeed virtually identical, and we don't know how the ancients managed to carve them this precisely.
C. It is believed the precision was achieved by using an early form of molded concrete.
The correct answer is A, the pieces are only identical to the eye. Upon measuring them, the dimensions all have variances; they are as if skilled craftsmen did their best with hand tools. There aren't really any significant mysteries about how anything at Puma Punku was made, except to conspiracy theorists on YouTube who have never actually been there.
In 1770, Austrian engineer Wolfgang von Kempelen built — by royal command — an ingenious device. It was an automaton dubbed The Turk that could play chess with you, and won almost every game. It toured the world for 80 years, only after which was its secret finally revealed. What was the secret to The Mechanical Turk's genius?
A. The Turk concealed a chess expert.
B. The Turk was actually fully mechanical, as claimed.
C. The Turk was controlled by a chess expert from outside.
The correct answer is A, a normal sized adult chess player could fit inside. So ingenious was Von Kempelen's combination of clever construction and the presentation of his magician's stagecraft that most observers deemed it impossible for anyone to fit inside. For most of his touring, a chess master posing as his secretary worked inside the Turk.
One of the more interesting of the many histories claiming to tell the fate of the Biblical Ark of the Covenant is that in the Rastafarian religion. This one is traced to a 13th-century rivalry for the throne of Ethiopia, with one family claiming lineage from Moses, and the other claiming lineage from Solomon — evidenced by possession of the actual Ark of the Covenant. In what country does that Ark reside today?
A. Jamaica
B. Israel
C. Ethiopia
The correct answer is C, Ethiopia. Of all the many copies and replicas of the Ark worldwide, the one considered genuine in Rastafarian tradition rests in the Chapel of the Tablet at the Church of Our Lady Mary of Zion in Aksum, Ethiopia, built by Emperor Haile Selassie and his wife in the 1950s. It was built around the Ark with passages too narrow to carry it out, and it is under the protection of a single Guardian who spends his entire life inside the quarter-acre fenced enclosure.
So how did you do? This is one Skeptoid quiz where if you do well, that's good — which isn't the case with all such quizzes. And paradoxically, the more television you watch, the worse you're likely to do on it; ancient mysteries being one of the most abused of all subjects on the telewaves. If your score is one to boast about, then please do let me know on Twitter at BrianDunning or on Facebook at Skeptoid Podcast.
©2023 Skeptoid Media, Inc. All Rights Reserved.