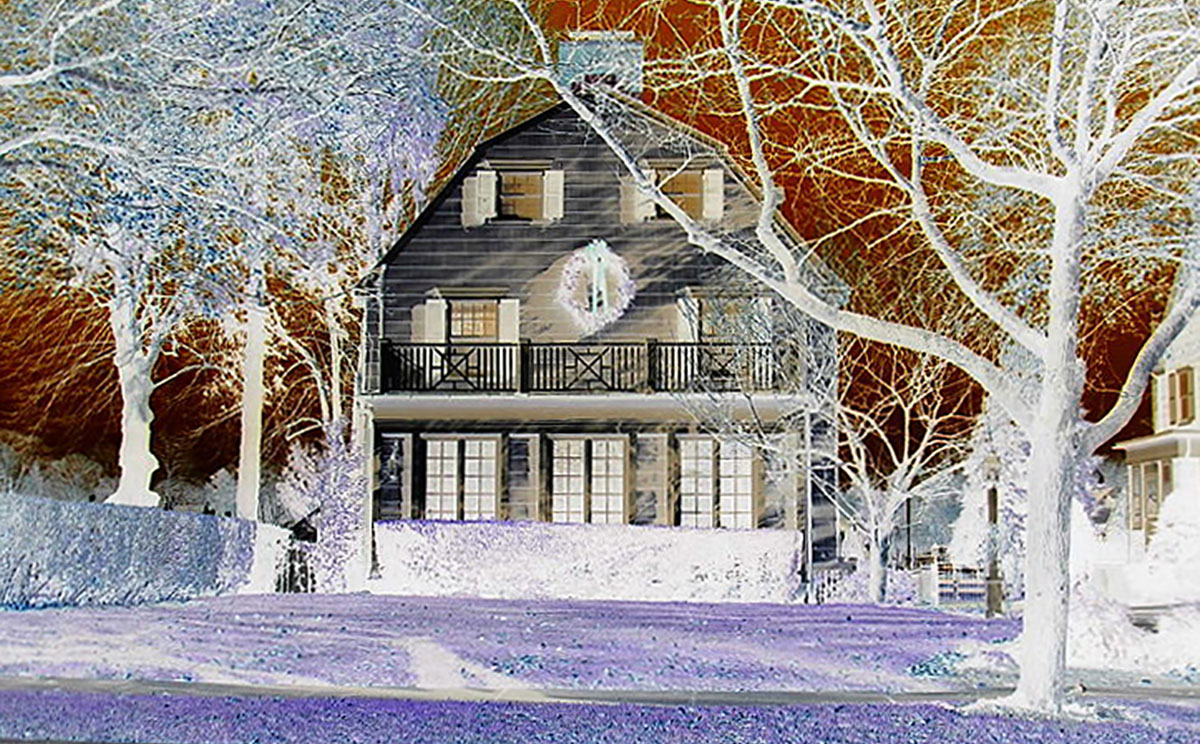 It's time once again to rip you out of the comfort of wherever you are, and stick you on the hot seat, and force you to take our occasional quiz. This week's topic is urban legends. Consider yourself the expert, do you? Familiar with all the Skeptoid episodes, are you? Here are 10 questions to test your expertise not just on the urban legends themselves, but on the general science literacy that underpins your ability to evaluate them critically. Are you ready?
It's spawned books and movies. This most incredible of all naval experiments supposedly tried to take a Navy warship in 1943, the USS Eldridge, and make it physically invisible, and even instantly transport itself hundreds of miles; unfortunately with disastrous results, with some sailors re-materialized inside the ship's decks and bulkheads, and others with lifelong disabilities. But that's the fictional urban legend version. What did the actual Philadelphia Experiment try to accomplish?
A. The experiment was about trying to make the ship invisible to radar
B. The experiment was about demagnetizing the ship's hull to evade torpedos
C. There was no experiment at all
The correct answer is C, there was no experiment at all. The entire story is pure fiction. The USS Eldridge was a real ship, but was engaged in its normal wartime duties nowhere near Philadelphia. The story was the brainchild of a mentally ill young man, Carl Allen, who wrote it in the margins of a UFO book and mailed it the US Navy's Office of Naval Research, from whence it entered the public consciousness and became a permanent urban legend.
The famous urban legend of the mysterious arcade game called Polybius tells of teenaged players who were driven to either insanity or to suicide — with all their personal information transmitted to government agents. Supposedly, it happened in Portland, Oregon in 1981. Which one of the following three statements is not true?
A. Government agents actually did escort players out of arcades.
B. Government agents actually did seize arcade consoles.
C. At least two Portland arcade players were rendered unconscious.
The correct answer is A, there is no record of government agents taking gamers into custody in 1981 Portland. What they did do is seize arcade consoles that had been rigged with counters to convert them into illegal gambling machines, and what did happen to a couple of players is that they lost consciousness following game play due to separate unrelated causes. But put them all together, and they formed the substrate of a nice urban legend.
In 1975, a family spent just under a month in a house in Amityville, Long Island. Their stay was to become a foundation of American urban legendry. For, upon publication of the book The Amityville Horror, it turns out their month was among the most terrifying hauntings anyone ever endured. Which character from the book was fictional?
A. George Lutz, father of the family victimized by the haunting
B. Father Mancuso, whom the Lutzes called in to exorcise demons from the house
C. Butch DeFeo, who murdered six members of his family in the house a year before the Lutzes moved in
The correct answer is B, Father Mancuso. The Lutzes did indeed call a priest to bless the house — Father Pecoraro — but he always maintained that nothing unusual happened there. So author Jay Anson, who was hired by publisher Prentice-Hall to dramatize the story, made up a new fictional priest who had all kinds of horrifying misadventures. Of course, this is just the tip of the iceberg of how much fiction is fundamental to this story, so let's just move on.
In 1933, a couple exploring the Anza-Borrego desert of southern California crossed paths with a dying prospector who swore he'd seen the bow of a Viking longship protruding from the side of a canyon — which would have put it in sediment that was at least 2.5 million years old. However, in past centuries, it would indeed have been possible for a ship to sail from the Sea of Cortez up into what is now southern California. Onto what ancient lake would it have sailed?
A. Lake Cahuilla
B. Lake Lahontan
C. Lake Manly
Really testing your knowledge of paleolimnology here — the correct answer is A, Lake Cahuilla. It was actually most recently contiguous with the Sea of Cortez about 1500, and is long since gone, leaving a long stretch of desert between the ocean and today's Salton Sea. The other lakes I mentioned were red herrings: Lake Lahontan figured into Skeptoid #390 about the Red Haired Giants of Lovelock Cave, and Lake Manly is what filled the entire Death Valley basin before we got to do Skeptoid #21 on the moving stones of Death Valley.
A popular story tells that in 1855 in Devon county, England, a track of footprints 100 miles long appeared in the snow overnight. The tracks went through walls, through pipes too small for a person to fit, and across bodies of water. It was quickly and widely reported that the devil himself had walked through Devon county that night. What did the footprints look like?
A. There was no one consistent description
B. Exactly like a man's footprints, with an X in the heel of the left boot
C. Small cloven tracks, just a few inches long, like a small animal
The most famous urban legend from the theater world is that of "the Scottish play", Macbeth, whose name you're not even supposed to utter. Supposedly actors die or get injured, or other tragedies happen, whenever the cursed play is performed. Which of the following is true of the curse of Macbeth?
A. Data does indeed support more injuries at Macbeth performances than in the rest of the industry at large
B. Data does not support the claim that Macbeth is more dangerous to perform than any other play
C. Insufficient data exists to either prove or disprove the existence of any curse
The correct answer is C, insufficient data exists, because it doesn't look like anyone's ever done a study, or that anyone is ever likely to. Consider the variables involved. There is no such thing as a central record of injuries sustained onstage at any of the countless performances of countless plays at countless theaters worldwide. No standards exists as to what kind of injury, or its time frame, could be attributable to some hypothetical curse. Different plays have different risk factors, like lights, trap doors, flying harnesses, trickery scenery, and stage weapons. Natural disasters and crimes happen to occur at times and places that could optionally be correlated to play performances. In short, it would be ridiculously impractical to attempt such a study.
We've all heard that messages flashed onto a movie screen so fast you can't perceive them will make you want to go out and buy a Coke, and this is still taught today in college advertising classes. The 1974 book Subliminal Seduction was based largely on the results of one groundbreaking study performed at a movie theater in New Jersey by market research consultant James Vicary. Vicary flashed subliminal messages lasting .003 seconds onto the movie screen advising people to go out and buy Coke and popcorn. What were the results of this study?
A. Sales of both Coke and popcorn increased dramatically.
B. There was no improvement in sales, and so Vicary falsified some positive results.
C. No such experiment ever actually took place.
The correct answer is C, this famous experiment upon which the entire subliminal seduction industry is based never even happened. Vicary did indeed publish such a study, but then a major industry attempt was made to replicate his impressive results, which failed miserably. At that point, Vicary explained that he'd falsified his data; but then, five years later, he admitted in a magazine interview that he'd made the whole thing up out of thin air, and no such experiment had ever even happened. The failed attempt at replication seems to be the only time such an experiment has been tried under controlled conditions, and it failed completely.
Unless you've spent your whole life living under a rock, you've heard that animals have some extra sense that warns them when an earthquake is coming. According to our latest science, about how long before an earthquake can some animals predict it?
A. A few seconds
B. About three hours
C. About three weeks
The correct answer is A, a few seconds, which is the time it takes between the arrival of the destructive shockwave called the S-wave and the preceding much weaker P-wave. In many cases, animals such as dogs and cats — who are evolved to have heightened senses such as hearing to detect predators or prey — can feel these shockwaves before humans. Despite many popular press reports to the contrary, no sound evidence or theory suggests they have any other type of predictive ability.
As long as authors have been writing about the Australian outback, they've told tales of the Min Min Light, a mysterious ghost light dancing about in the distance, luring travelers to their doom. This particular light has finally been conclusively solved as a type of mirage, making an actual light that's not within any direct line of sight visible to the observer. What type of optical phenomenon is it?
A. A superior mirage
B. An inferior mirage
C. A Fata Morgana mirage
The correct answer is A, a superior mirage, which is when you see the object higher than it actually is. Testing published in 2003 proved that Min Min lights were simply distant lights below the horizon, made visible because of temperature gradients. Inferior mirages are the opposite, the most familiar being when you see a patch of sky on the road ahead, making it look like you're driving into a lake. Although such ghost lights are often described as Fata Morgana mirages, this description is almost always wrong. A Fata Morgana refers specifically to a superior image that is repeated two or more times, often including inverted versions.
John Wayne's death from cancer in 1979 is often said to be the result of radiation poisoning suffered on the set of the movie The Conqueror in 1954, filmed on location near St. George, Utah, just downwind of the Nevada Test Site in the days of atomic testing. Nearly $2 billion have been paid out to residents of St. George as compensation for various cancers. Decades later, with our vastly improved data, we now know that it would have been risky to be in that downwind area for how long after an atomic test?
A. There was never any significant risk
B. Risky for about one day
C. Risky for about one year
The correct answer is B, elevated radiation levels could be measured for about a day after a test, and only when the radiation cloud was directly overhead. As there hadn't been a test there for more than a year prior to the filming, nobody on the crew received any elevated dose of radiation — and a later study of their lifespans and causes of death confirmed this. And moreover, we now know that the entire testing era did not result in any detectable rise in cancer risk for St. George residents or any other downwinders, despite the ongoing payments from the legal fund. John Wayne's cancer was more likely from his cigarette habit of five packs a day.
So how did you do? Tweet me your score, at @BrianDunning. If you got all 10 right, then you are indeed an expert on urban legends and the science behind them — a prideful thing indeed.
©2023 Skeptoid Media, Inc. All Rights Reserved.